GET THE MOST COMPETITIVE BUSINESS ELECTRICITY QUOTE TODAY
We can compare cheap business electricity options and switch your supplier today for a better deal.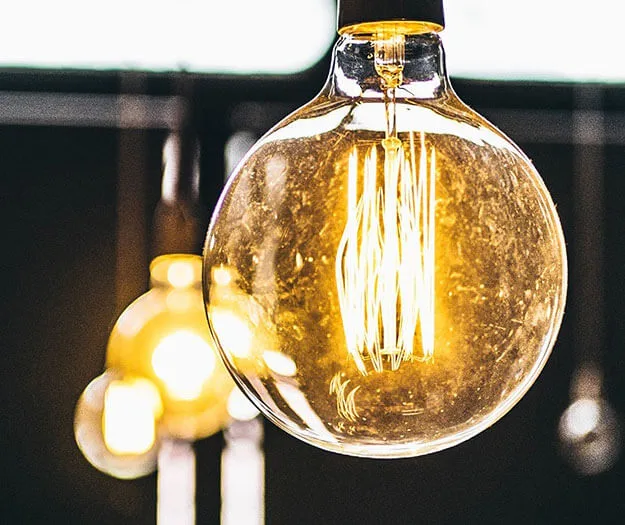 Ask for a business electricity quote
Call us on 0330 123 1336
An easy way to save on your business electricity bills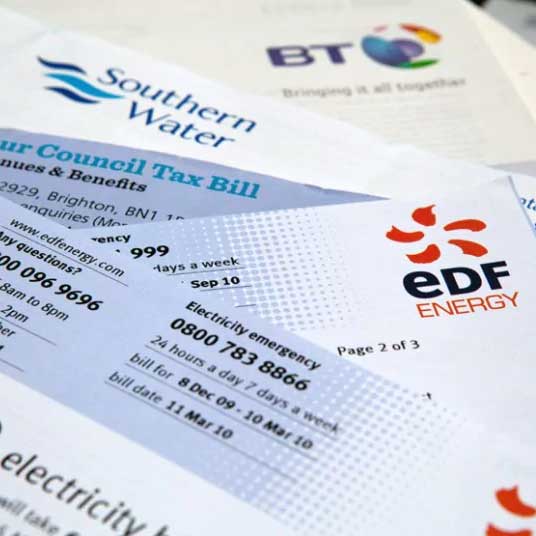 Step 1
All we need from you to get started is your current business energy bills, this contains all the business electricity information we need to find you the best business deal.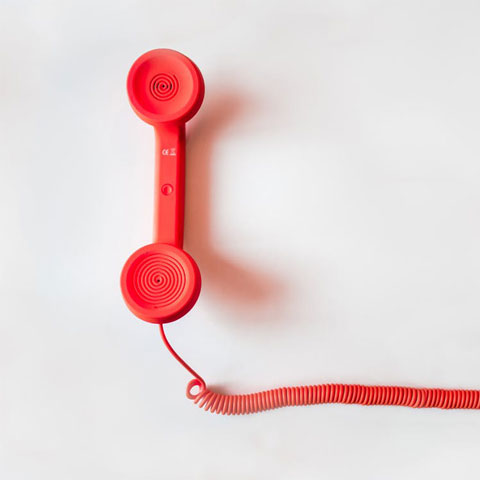 Step 2
We'll contact a range of trusted business electricity suppliers to find which one is right for you, considering both price and service.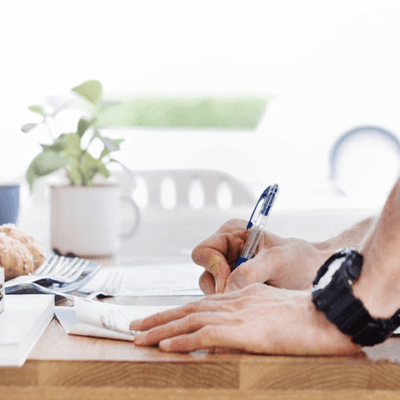 Step 3
After we have a chat about what deal is right for you, we will then organise the paperwork and handle the switch over to your new business supplier.
How does business electricity pricing work?
Business electricity prices and plans are calculated and set up differently to domestic electricity ones.
Business electricity unit prices may be cheaper than domestic ones because of the amount of energy used, but most business customers pay a higher rate of VAT.
Pricing is based on your business size and electricity consumption. It may be calculated on a fixed or a variable rate tariff.
If you have a half-hourly meter, we'll give you a tailored price based on when and how your business use electricity.
FAQ's about business electricity
True Energy can help you change your business electricity contract early. Why is it a smart idea to do this? Well, business electricity prices are increasing all the time. So, it makes sense to lock into a long-term, fixed term contract. If you can lock in low rates for longer, your business will have more protection against market fluctuations.
And when your fixed contract runs out, trust True Energy to secure new business electricity deals for you. We're proud to have many long-standing customers, who trust us to put their needs first.
We are independent and are not biased to place any business with any particular suppliers. You'll be given fair quotes from all available business suppliers.
All the information you need to switch business electricity to True Energy can be found on your bill. You'll need your:
current business supplier's name
tariff name and end date
supply type
details of how much electricity your business uses
It's helpful to know your meter number too.
When you request a quote, the more accurate you can be, the better, because it means we can tailor the search to fit your exact business needs. You can still search without all these details, but the results might not be as precise.
As with domestic switching, the new electricity provider takes care of organising things, so you should be able to give them a few details and then leave them to it. The switch should take around two to three weeks, according to Ofgem figures.
There are a couple of restrictions for would-be business switchers. Your supplier can decline to switch if you're either
still in contract
in debt to them
Make sure you are choosing the right new business supplier because unlike with domestic suppliers there is no 14-day cooling off period if you switch your business energy.
The unit of measurement for electrical energy, equivalent to the power of one kilowatt operating for one hour. A bill from your business energy supplier will show your usage in kWh. To calculate your annual consumption, multiply the figure by 12.
No – once you've accepted our quote to supply your business electricity, we'll send you a contract pack and take care of the whole switching process.
Your business contract end date can be found on your bill, but if you're struggling to find it then we can help. Our business electricity brokers are experts at analysing bills, keeping you from paying inflated, out of contract rates.
Thanks to our brokers, we can help you switch to the best deal for your business.
It's only natural to worry about the smooth running of your business. But switching to a more affordable business electricity supplier doesn't have to mean business disruption. In fact, a switch can be far simpler, quicker and smoother than you may expect.
Our consultants do it all. You'll get the advantage of their expert advice, as they scour the market to find the very best money-saving tariffs for your business. Our recommendations are bespoke, unbiased and tailored to you.
Ready to make the switch or have your electricity bills checked by an expert? The True Energy team is on hand to help. Fill in our simple contact form or call us today.
Call us today on
0330 123 1336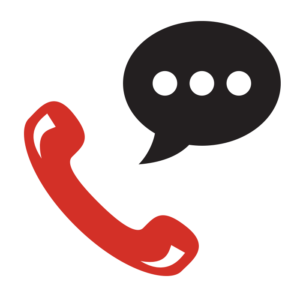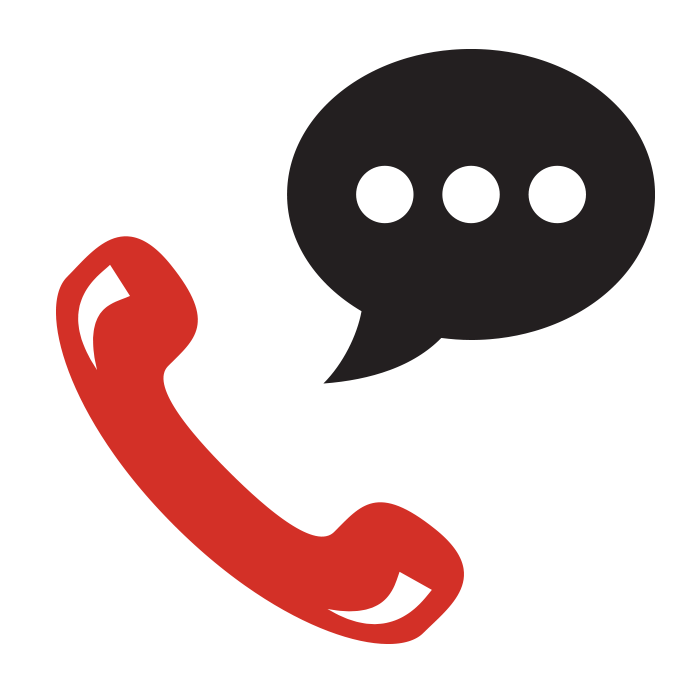 Get in touch with our customer services team
who will be happy to help.
This Website is operated by True Energy Brokers Limited t/a True (company registration number 02868765) whose registered office address is Phoenix House, Desborough Park Road, High Wycombe, Buckinghamshire, HP12 3BQ ("True"). Your use of the True website ("Website") is governed by these Terms of Use ("Terms"). By accessing and/ or using the Website, you accept these Terms. If you do not intend to be bound by these Terms, please do not access and/ or use the Website.
1. Copyright Licence/ Trademarks
1.1 All Website content is protected by copyright of True or other owner.
1.2 Subject to this clause 1 and the other obligations upon you contained in these Terms, True grants and you accept a non-exclusive, non-transferable licence to access and use the Website for the purpose of your own personal use and/ or your own internal business purposes.
1.3 You agree to fully indemnify and to hold True indemnified from and against any claim brought by a third party resulting from your use of the Website and in respect of all losses, costs, actions, claims, expenses or liabilities whatsoever suffered or incurred directly by True in consequence of any breach or non-observance of these Terms.
1.4 By uploading, emailing, posting, publishing or otherwise transmitting content to the Website or submitting any content to True, you automatically grant (or warrant that the owner of such rights has expressly granted) True a perpetual, royalty-free, irrevocable, non-exclusive right and license to use, reproduce, modify, adapt, publish, transmit and distribute such content in any form, medium, or technology now known or later developed. In addition, you warrant that all so-called moral rights in the content have been waived.
1.5 The trademarks, logos, and service marks ("Marks") displayed on this Website are the property of True or other third parties. You are not permitted to use the Marks without the prior written consent of True or such third party which may own the Marks.
1.6 True reserves the right to revoke your license to use this Website at any time, and any such use shall be discontinued immediately upon written notice from True.
2. Restrictions Upon Copying
2.1 You may copy Website content to a local hard disk and print extracts of Website content for your own personal use and/ or your own internal business purposes (as appropriate).
2.2 The supply of any copy of Website content to a third party is not permitted and you agree that you will not supply any Website content to any third party.
2.3 Copying of Website content is permitted only in accordance with these Terms. You may not otherwise copy, reproduce, distribute, edit or amend Website content or otherwise incorporate Website content into any other publication or work in any form of media. Any request to copy Website content outside the scope of the licence granted in these Terms should be posted to: True Energy Brokers Limited Ltd. Phoenix House, High Wycombe, Buckinghamshire, HP12 3BQ. True reserves its right to refuse to grant any such request.
3. Information Service Provision
3.1 True reserves the right at its discretion to refuse at any time without notice to:
3.1.1 accept any registration; or
3.1.2 provide access to the Website.
3.2 The Website is intended normally to be available [24 hours a day and 7 days a week]. True will not be liable for any failure to achieve this level of availability.
3.3 The Website may be suspended temporarily and without notice in circumstances of system failure, maintenance or repair and for other reasons beyond the control of True.
3.4 You agree that True may, in its sole discretion, at any time terminate your access to the Website and any account(s) you may have in connection with the Website.
4. Obligations and Restrictions
4.1 You will operate, at your own expense, a terminal or personal computer system, modem, telephone access and communication software and any other facilities required for accessing the Website. True will not be liable for any loss or damage howsoever arising resulting from any acts or omissions of you or of any service provider or other person through whom you may access the Website.
4.2 True will make all reasonable attempts to exclude viruses (and similar destructive devices) from the Website but cannot guarantee the exclusion of viruses (and similar destructive devices) and you should, therefore, take appropriate steps in respect of this risk.
4.3 You will keep confidential any password(s) or username(s) allocated to you and agree not to disclose any such password(s) or username(s) to any third party. You are fully responsible for all activities that occur under your password(s). You agree to notify True immediately of any unauthorised use of your password(s).
4.4 Your use of and activities upon the Website must not:
4.4.1 be false, inaccurate or misleading;
4.4.2 be offensive or menacing, abusive or defamatory;
4.4.3 infringe any third party's copyright, patent, trademark, trade secret or other proprietary rights or rights of publicity or privacy;
4.4.4 be fraudulent;
4.4.5 be in breach of any applicable laws or regulations, licences or third party rights;
4.4.6 be obscene, indecent or contain child pornography;
4.4.7 constitute unsolicited bulk e-mail, "junk mail", "spam" or chain letters;
4.4.8 cause True to lose (in whole or in part) the services of any partner, internet service provider or other supplier;
4.4.9 interfere in any way with the proper working of the Website and in particular you must not circumvent security, tamper with, hack into or disrupt the operation of the Website or surreptitiously intercept, access without authority or expropriate any system, data or personal information as defined in the Data Protection Act 1998;
4.4.10 cause the Website to be interrupted, damaged, rendered less efficient or such that the effectiveness or functionality of the Website is in any way impaired.
4.5 You shall not distribute or otherwise publish any content containing a solicitation of funds, promotion, advertising, solicitation for goods or services, or other commercial matter.
4.6 You agree not to solicit other users of the Website to use or join or become members of any commercial online or offline service or other organisation.
4.7 Except where expressly authorised by True, you agree not to collect or store personal data about other users.
5. Updating Website Information
5.1 Website information (including without limitation database information, these Terms and the True Data Protection Statement) may be updated at any time and you are required to read the current information each time you access the Website.
6. Disclaimer
6.1 Website information is provided for general information purposes only and does not constitute bespoke advice that is suitable for any individual or organisation. Although the information is considered to be accurate at the time of publication, and is reviewed periodically, you are responsible for checking the accuracy of information before taking or refraining from any action based upon it.
6.2 True makes no warranties, representations or undertakings about any Website content (including, without limitation, as to its quality, accuracy, completeness or fitness for any particular purpose) or any content of any other website linked to it.
6.3 In no event shall True or its suppliers or partners be liable for any direct, indirect, special, incidental or consequential damages including, without limitation, loss profits or revenues, costs of replacement goods, loss or damage to data arising out of the use or inability to use this Website or any True services, damages resulting from use of or reliance on the information presented on this Website, whether based on warranty, contract, tort or any other legal grounds even if True or its suppliers have been advised of the possibility of such damages.
7. Linking
7.1 No links to this Website may be used without True' written permission. If you wish to provide a link to the Website please post your request to: True Energy Brokers Limited Phoenix House, High Wycombe, Buckinghamshire, HP12 3BQ with full details.
7.2 True reserves all rights in respect of links including without limitation the right to determine the size and positioning of the link and that any link is to the Website homepage.
7.3 Links from the Website are provided for your convenience only and do not represent True' endorsement of or affiliation with the linked Website. You access any such links entirely at your risk.
8. Limitation of Offer
9. Email
9.1 As email is insecure, True does not warrant, guarantee or undertake that any message sent to or from you will be secure or will not be intercepted and read.
10. Data Protection
10.1 Information provided to True is used in accordance with applicable data protection legislation and the True' Data Protection Statement.
11. Monitoring
11.1 True, its affiliates and agents are entitled, but not obliged, to review or retain your communications while you are visiting the Website. True may monitor your communications to evaluate the quality of service you receive, the security of the service, or for other reasons. You agree that True' monitoring activities will not entitle you to any cause of action or other right with respect to the manner in which True monitors your communications. In no event will True be liable for any costs, damages, expenses or any other liabilities incurred by you as a result of True' monitoring activities.
12. Entire Agreement
12.1 These Terms:
12.1.1 represent the whole agreement and understanding between True and you in respect of the matters referred to herein; and
12.1.2 shall, except in the case of fraud, override and no reliance shall be placed upon any other verbal or written representations, warranties or understandings in respect of the subject matter of these Terms.
12.2 The remedies available to you are exclusively those available under these Terms.
12.3 You acknowledge that by using the Website you have expressly agreed the provisions of this clause 12.
13. General
13.1 True reserves the right to vary these Terms from time to time and you accept the varied Terms if you continue to use the Website after variation.
13.2 If any provision of these Terms is held to be void or unenforceable in whole or in part, the Terms shall continue to be valid as to all other provisions and the remainder of the affected provision.